MANUFACTURING PROCESS
Design and Manufacturing of OCEAN 3 products is mainly based on foam core due either absorb cinetic energy for Foam filled Fenders or give buoyancy for Buoys and Floats. Cocoons are then encapsulated by togh composite coating to bring both Energy dissipation efficiency and rubbing resistance.
Foam cores are thermobonded from high quality polythylen Foam of several densities : from rolls to manufacture cylindrical of spherical products, from plates for reaching squared or rectangular section products.
I - DESIGN & CALCULATIONS
All physical aspects are considered during the Design stage, in conjunction with the Project Managers and End User. Our ultimate goal is to manufacture a bespoke solution. All concepts and technical proposals are discussed freely, and can be exchanged early during the project time frame. We very often work on sensitive and discreet projects (e.g. MOD and Military) and guarantee full confidentiality.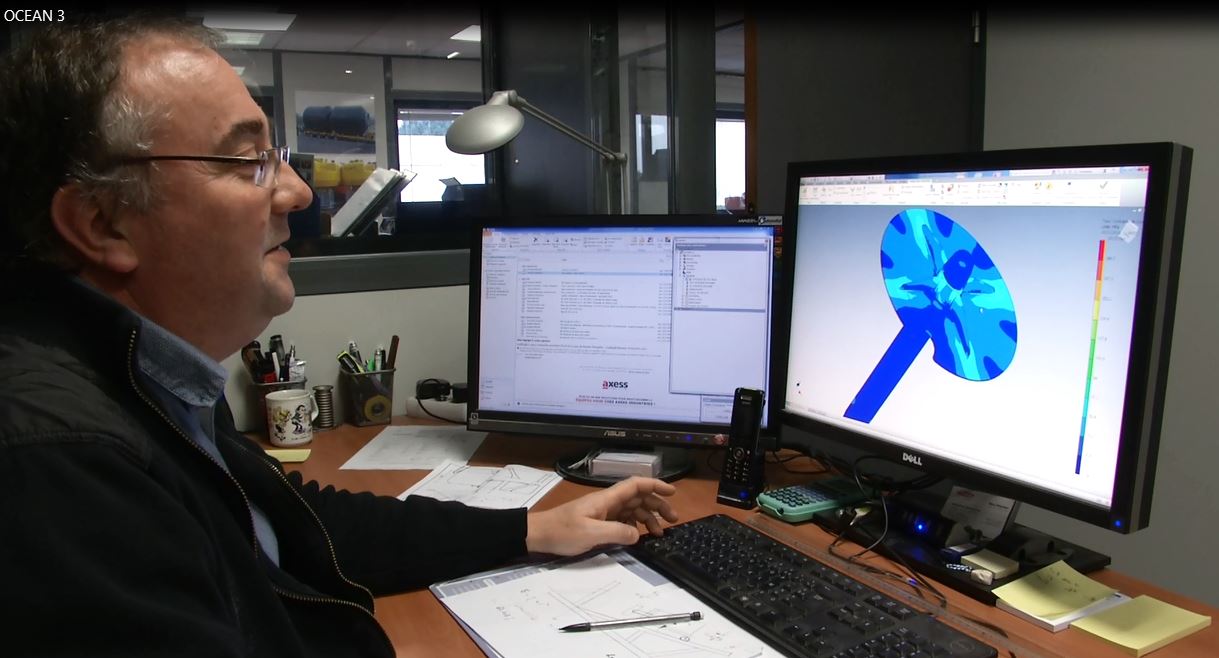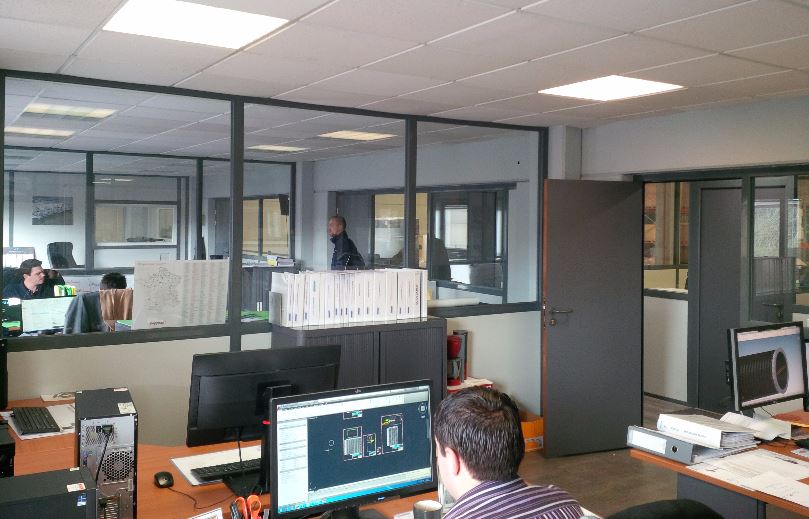 For several years, OCEAN 3 have conducted many projects for unique and never-before-seen parts, but also for material pre-production. This has resulted in increased referrals ans series production. A pioneer in the field of Windfarm Boat fendering, we continue our development by providing high-quality products which are also lightweight, durable and maintenance free. In doing this, we improve safety during the transfer of Crew personnel.
OCEAN 3 are highly knowledgeable and experienced in the behavior and control of flexible composite materials, subject to their constraints. Both in the fields of energy absorption and in buoyancy control, we innovate and develop prototypes combining different characteristics. Each function can be demonstrated by our calculations. Technical justifications of our designs and achievements may be submitted to the final user if necessary.
We work with materials suitable for use as appropriate to your specification.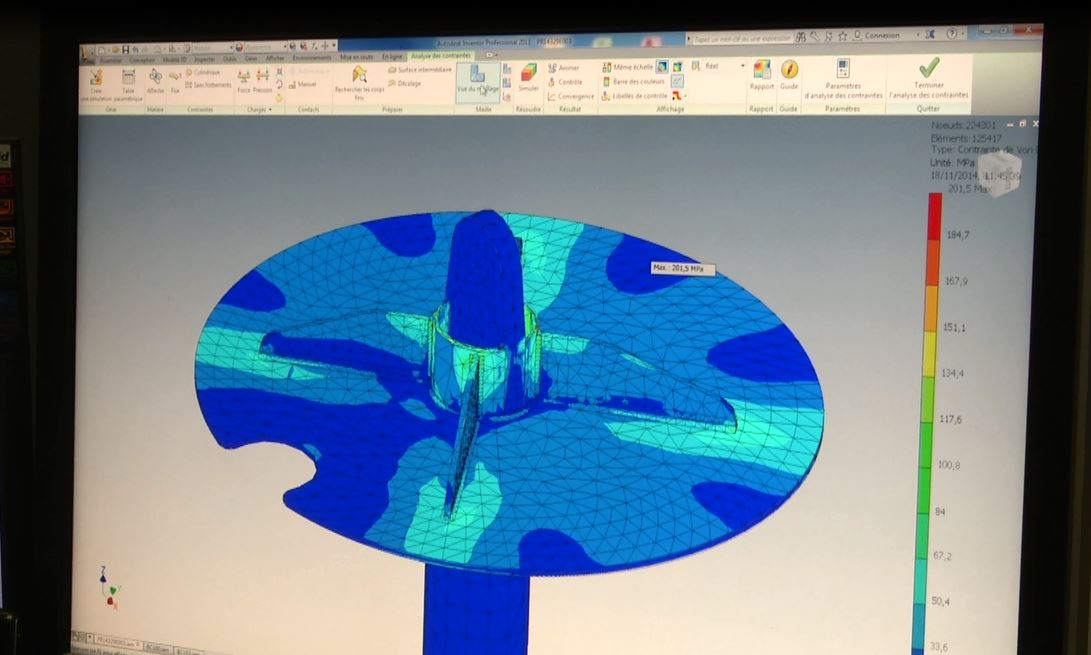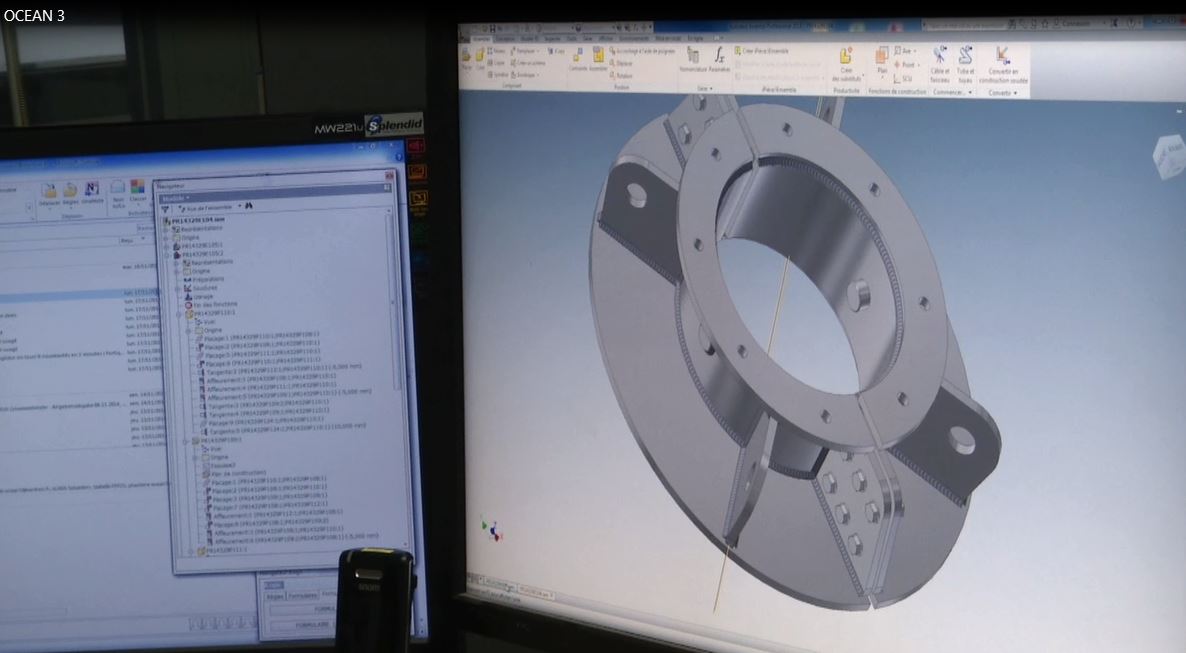 We systematically calculate density and specification of foam, hardness and coating thickness to meet your required need. The complexity of our products and theur price levels are adjusted accordingly.
The raw materials used garantee longevity as well as safety of Crew and equipment. Our products are also environmentally friendly. OCEAN 3 are engaged in local environmental monitoring plans to control and improve our impact on the immediate environment.
II - FOAM CORE
The foam core is thermo-laminated or bonded using only the best PEs available : 100 % closed cells, reticulated, cross-linked which come in rolls or block form. The foam is machined and meticulously shaped.
THERMOBONDING AND TOOLING OF FOAM BY ROBOTS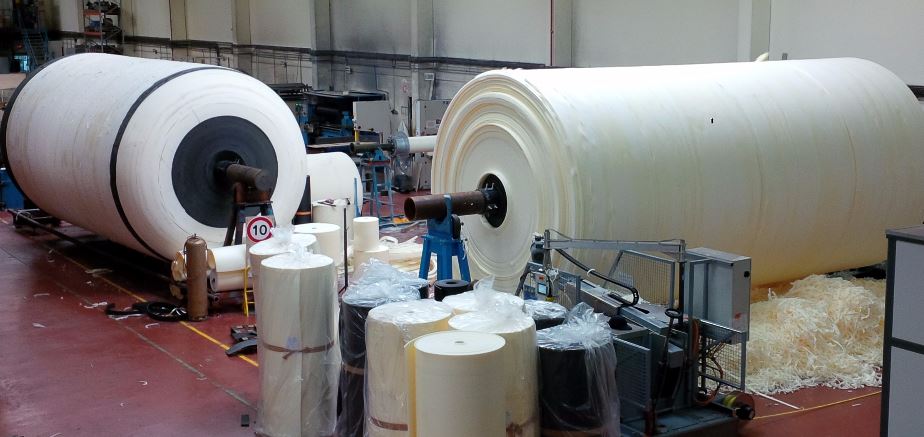 WORKBOAT FENDERING SYSTEMS
III - METALLIC WORKSHOP
Our certified Workers can make steel structures (Axles for Fenders, frames for Buoys & Floats) to a required specification within our Factory. We subcontract surface treatments (e.g. special paint, hot dip galvanisation) to specialised partner Companies.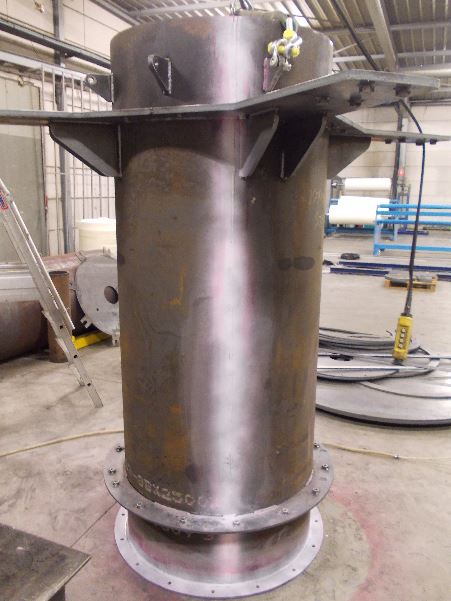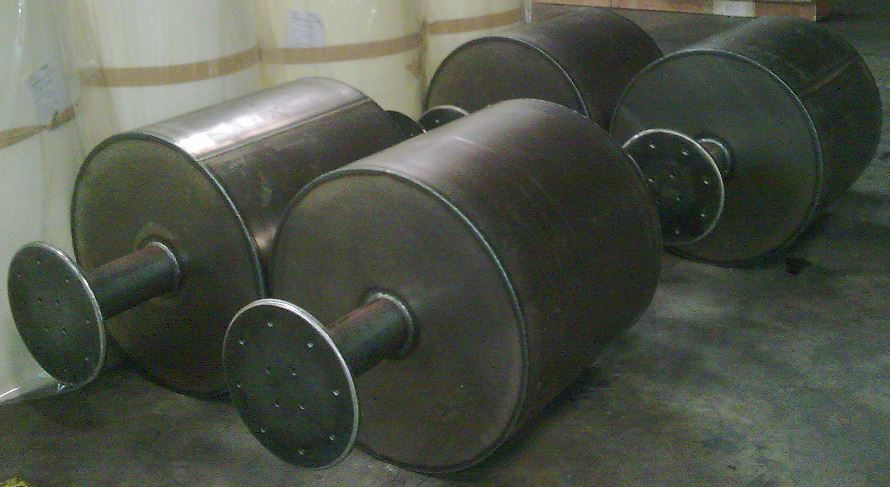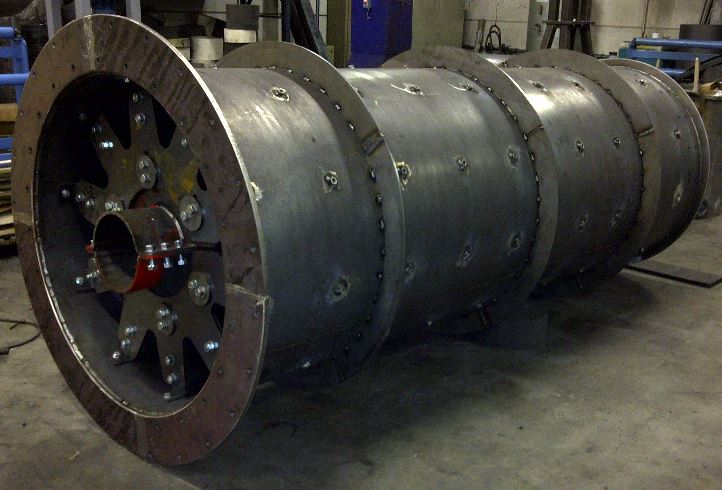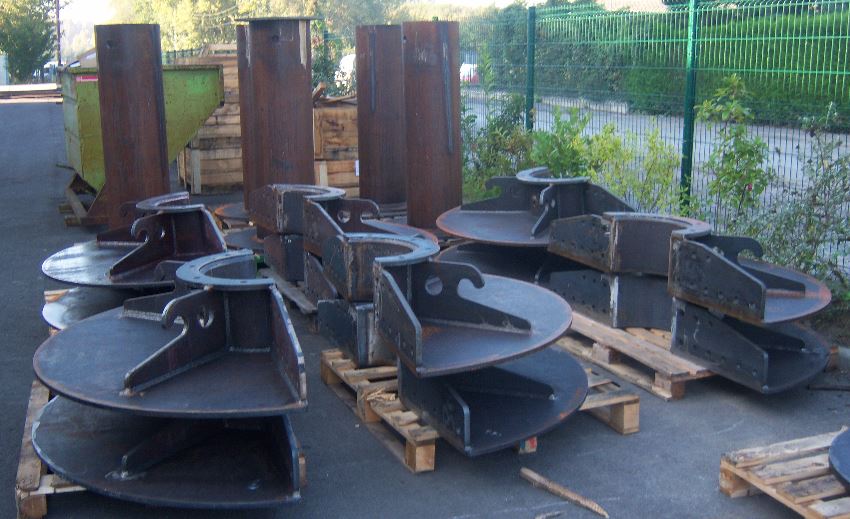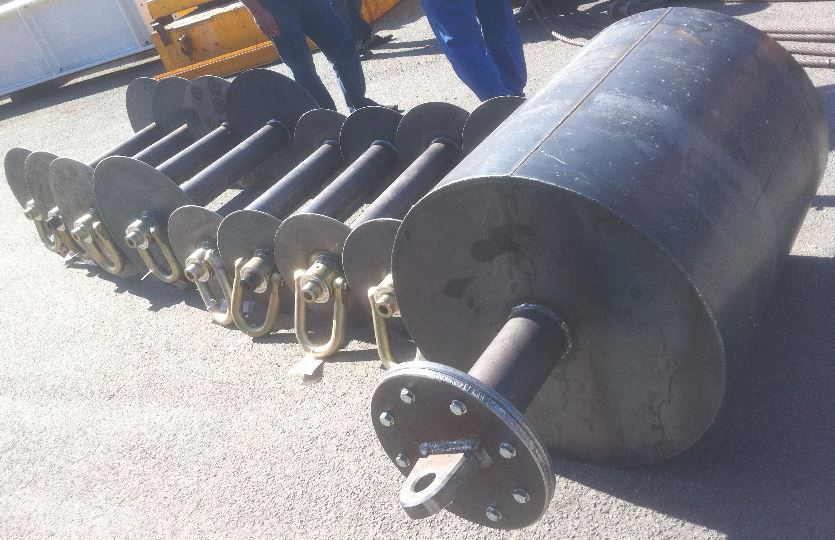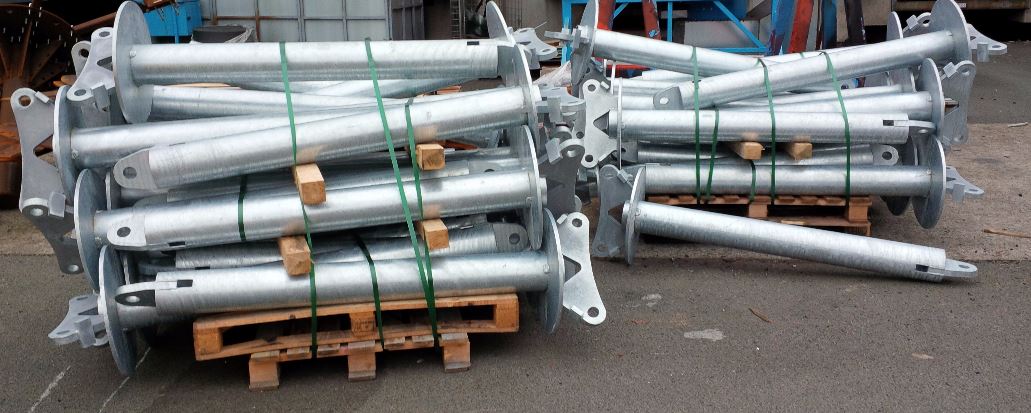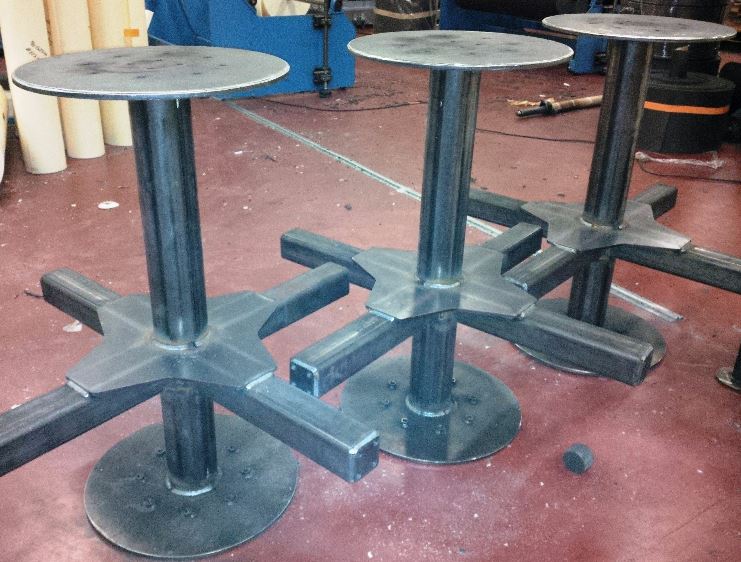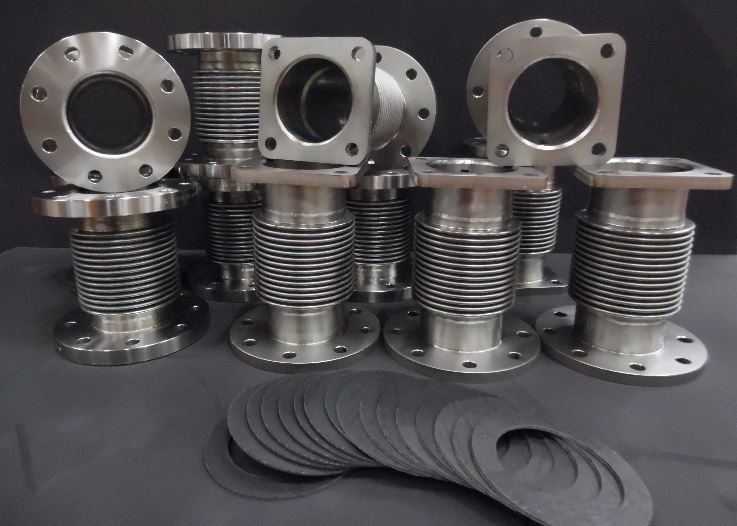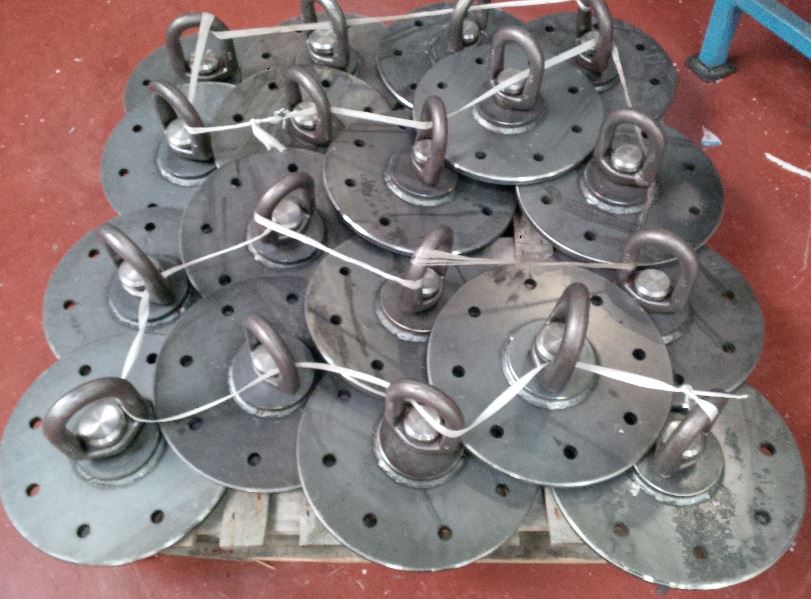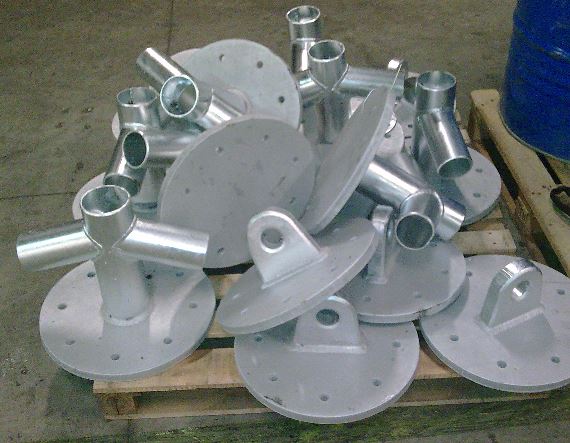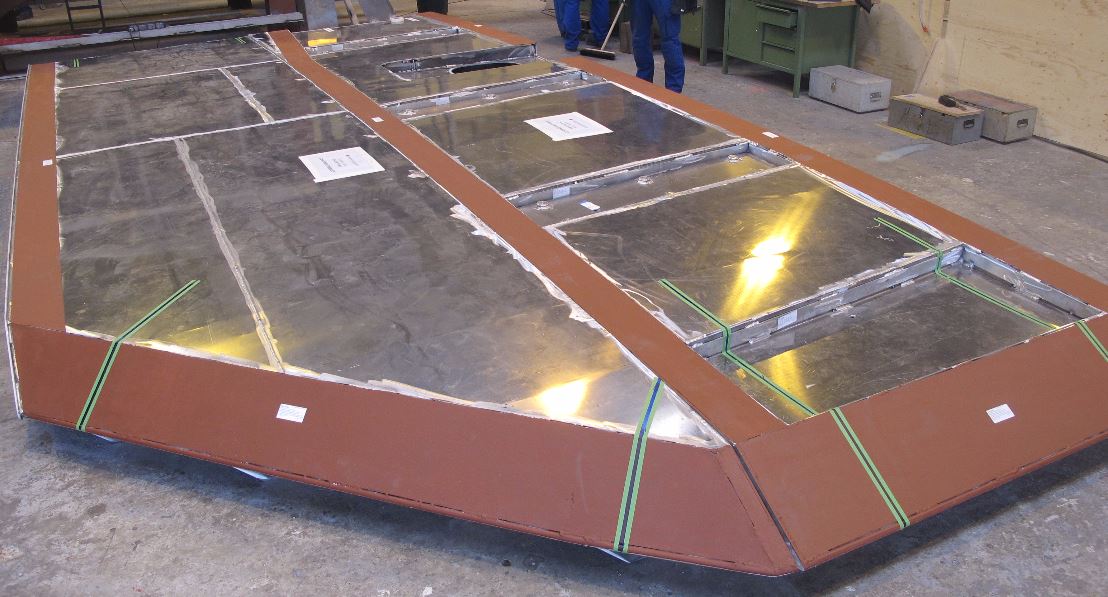 IV - COATING PROCESS
The foam core is then coated with our various Polyurethane formulations, by airless machines. The polyester or else (Polyamid or Aramid), textile fabrics are inserted in the coating whilst being sprayed. The final result is a highly abrasion resistant PU with 75 ShA to 95 ShA hardness, soft composite. The thickness is adapted to the use, from 1 to 50 mm. We offer a range of colours on request in addition of usual signaletic colours.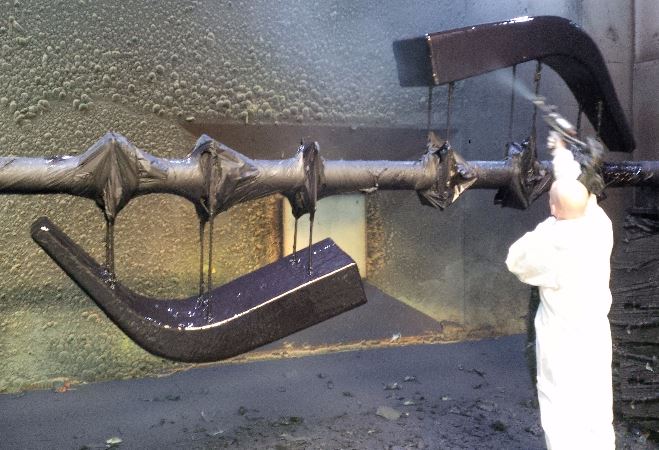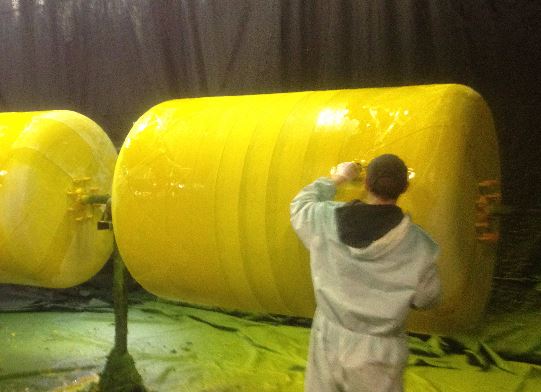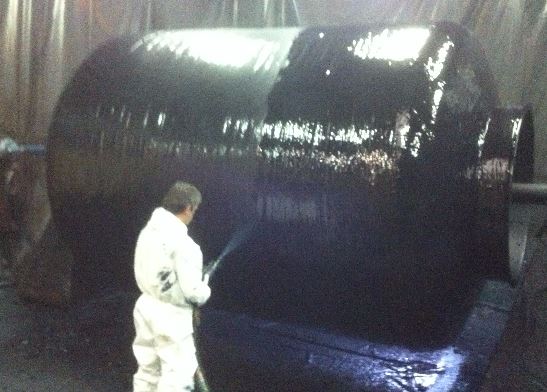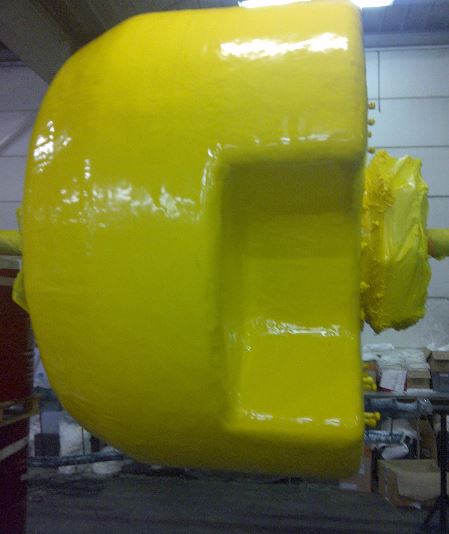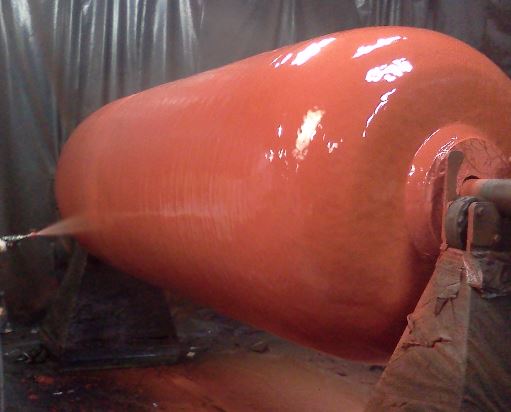 V - FITING & ACCESSORIES
Once foam core being sprayed, it is brought to the finishing Department for the tools to be removed. Accessories are fitted in the most convenient way : glued, bolted or even welded. Floats, Buoys, and Fenders can be marked with your design/logos on simple request.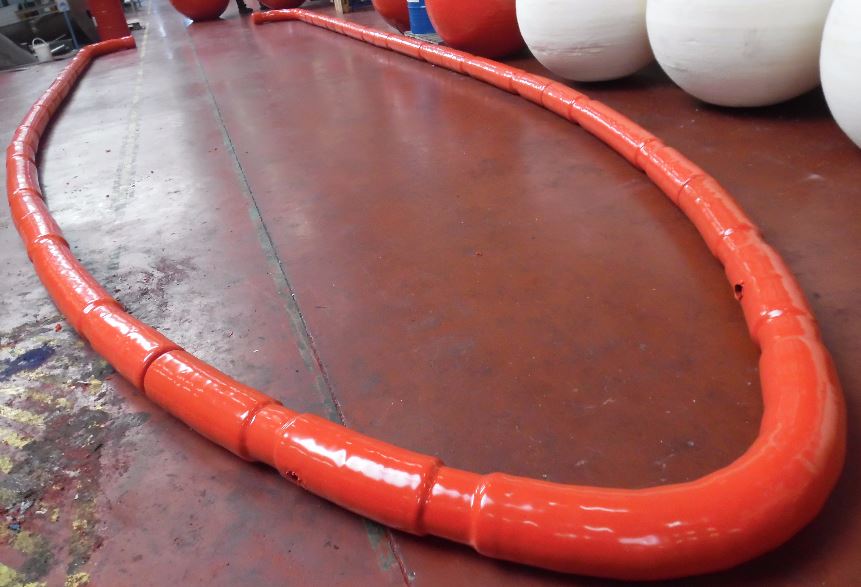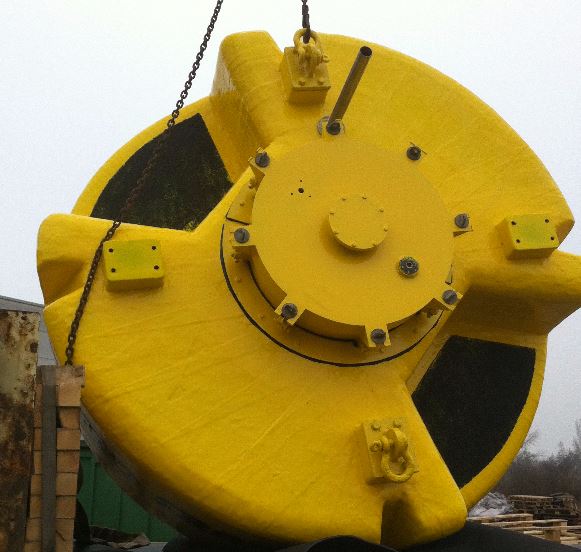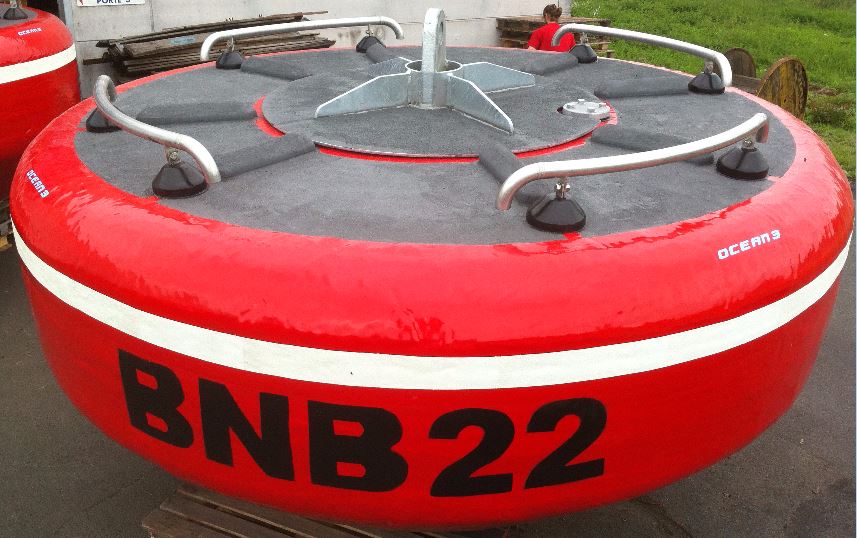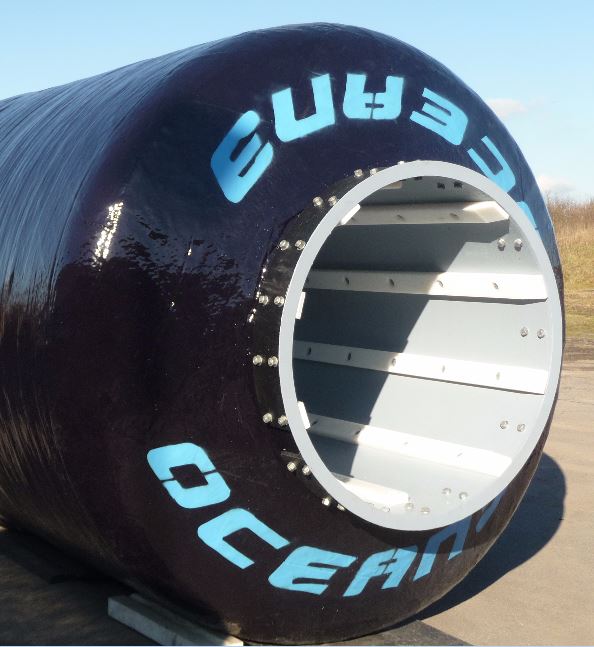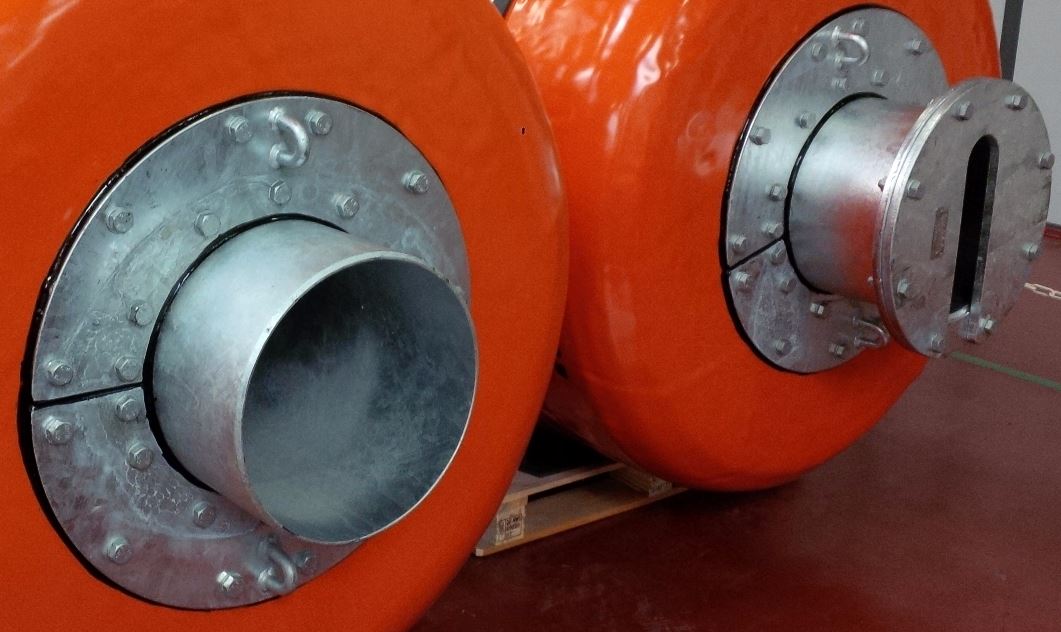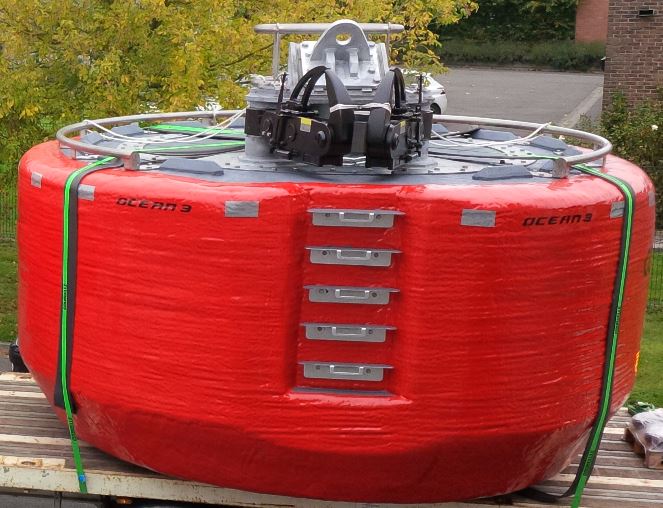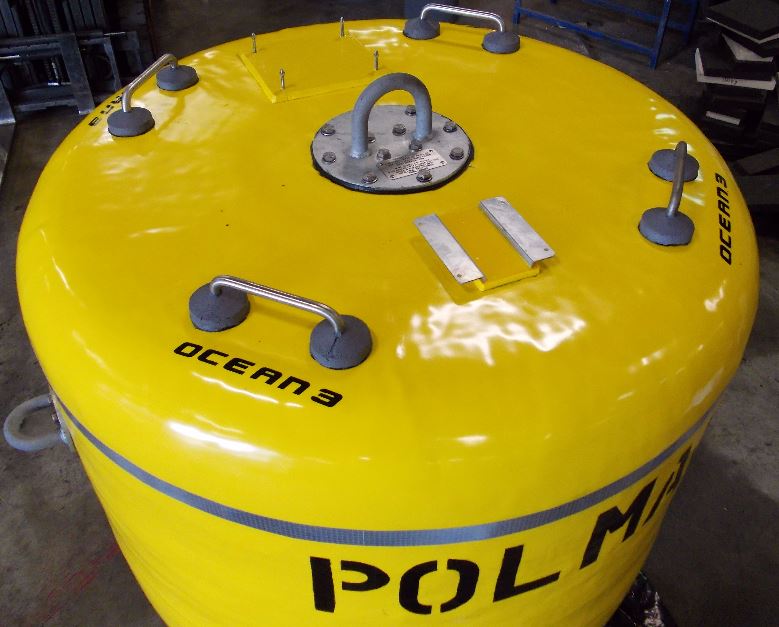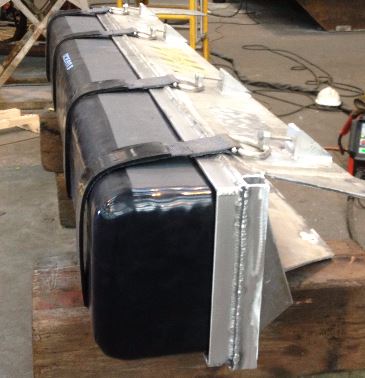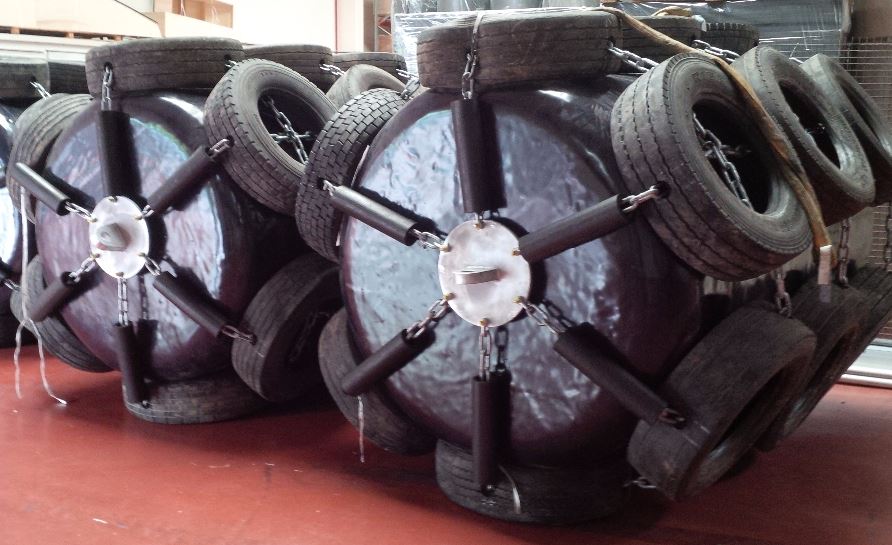 VI - COATING BY CASTING PROCESS
Polyurethane can be casted to coat metallic inserts such as rolls, or specific products. It can be sprayed as well to improve chemical, tightness or abrasion resistance to the designed product.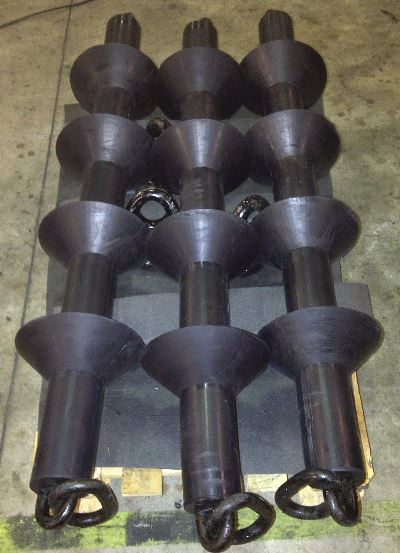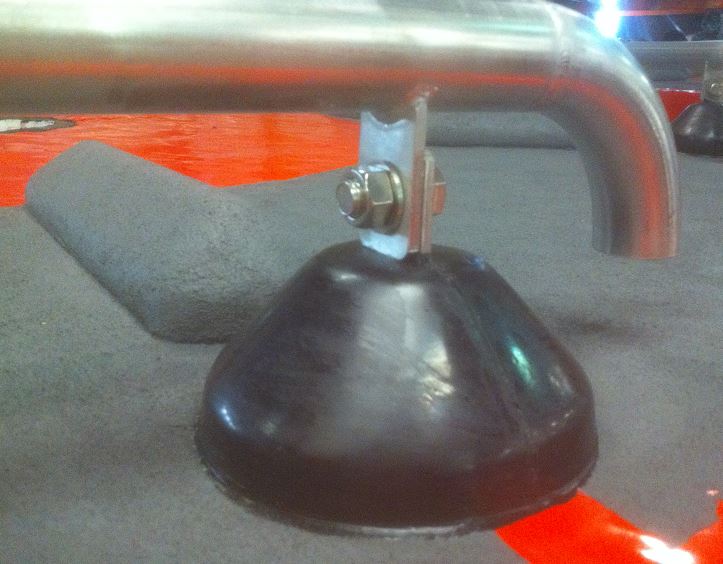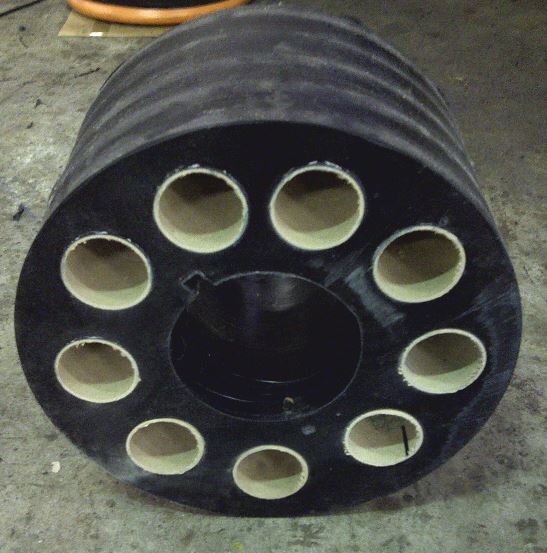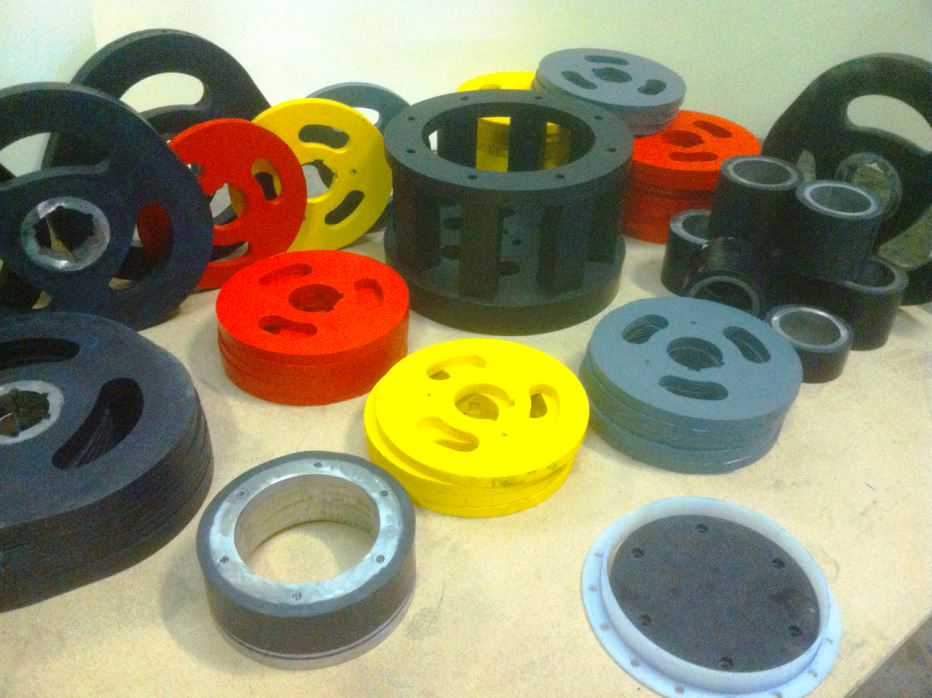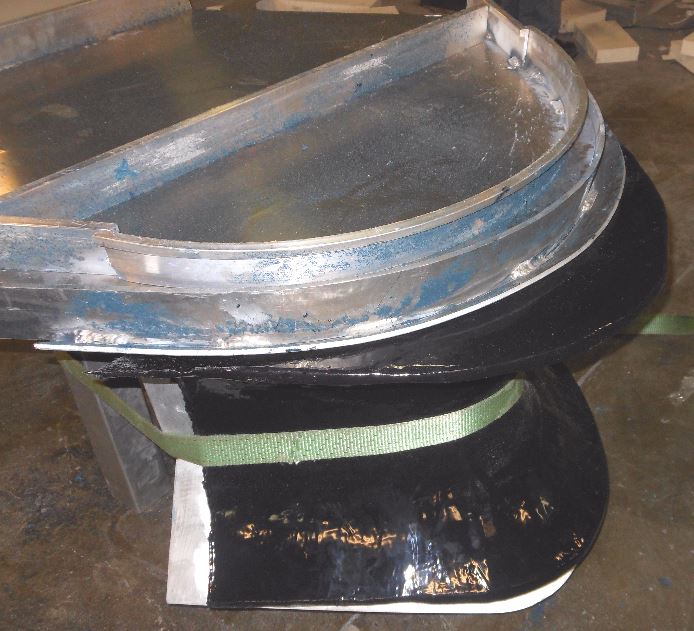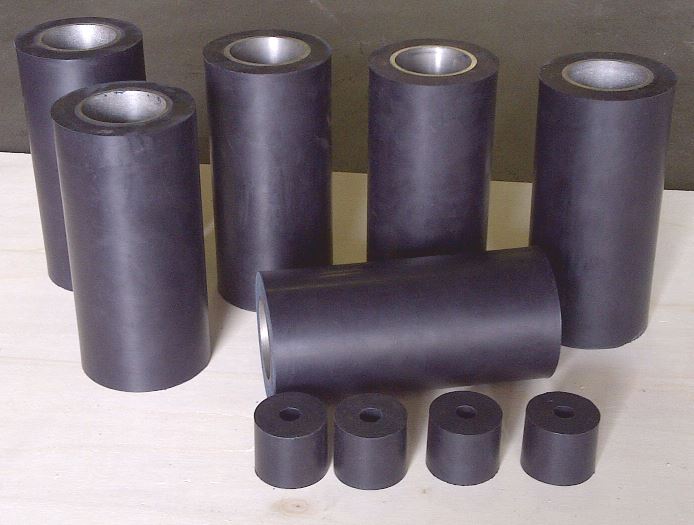 VII - PACKAGING & DELIVERY
DAYLY DELIVERIES OVER THE WORLD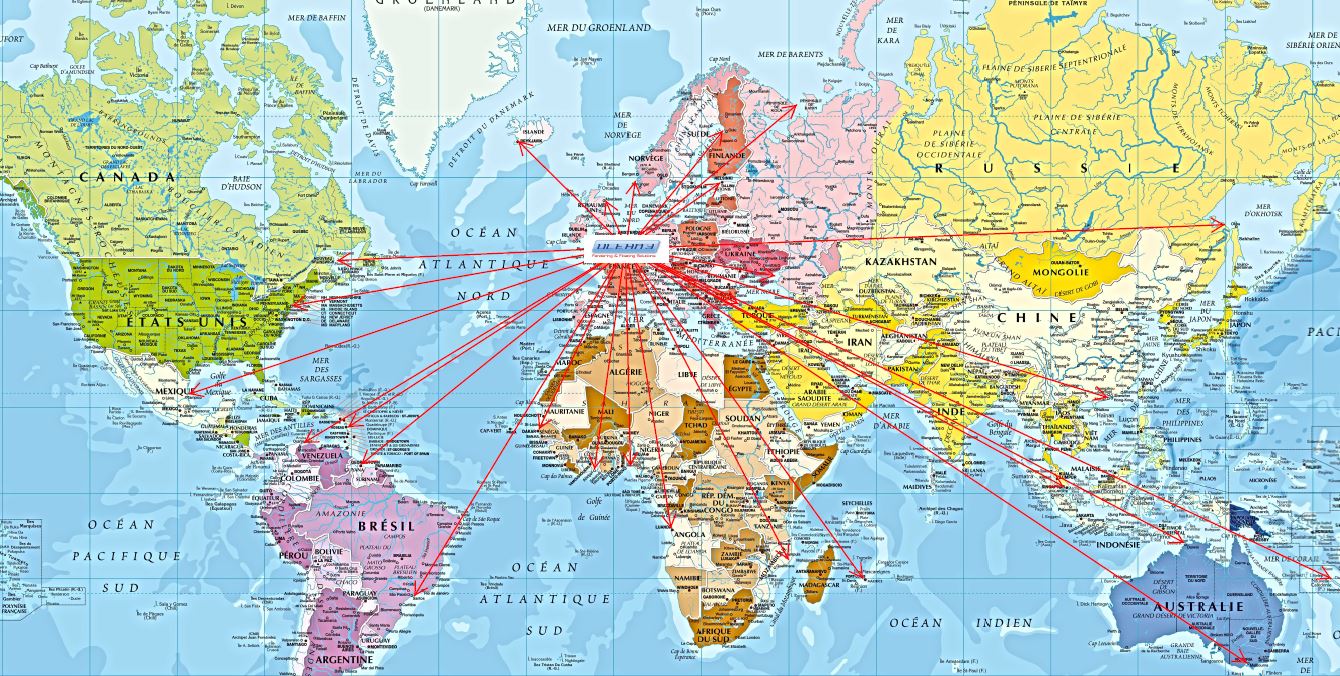 STORAGE AREA FOR DAYLY SHIPMENTS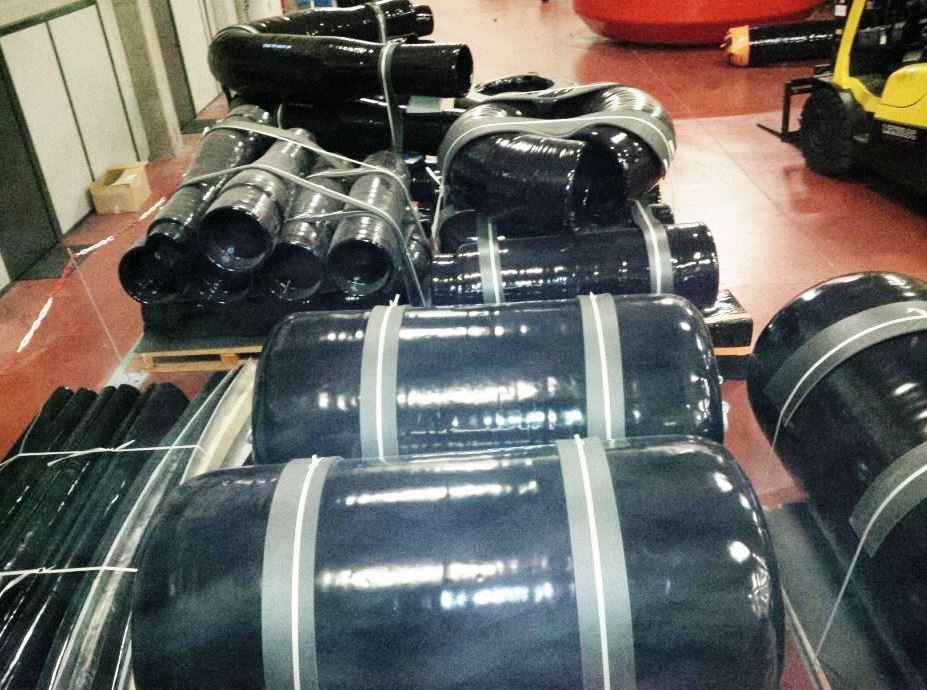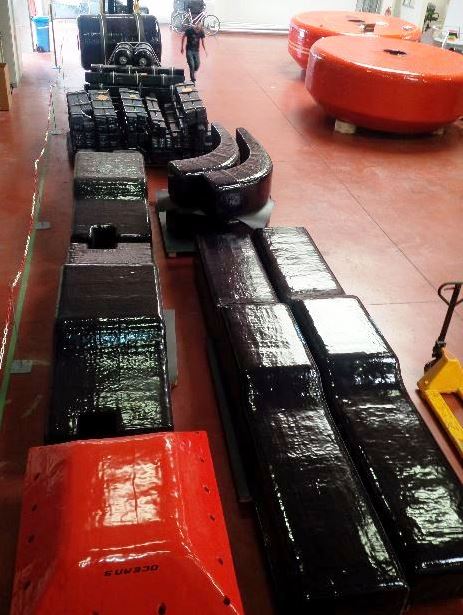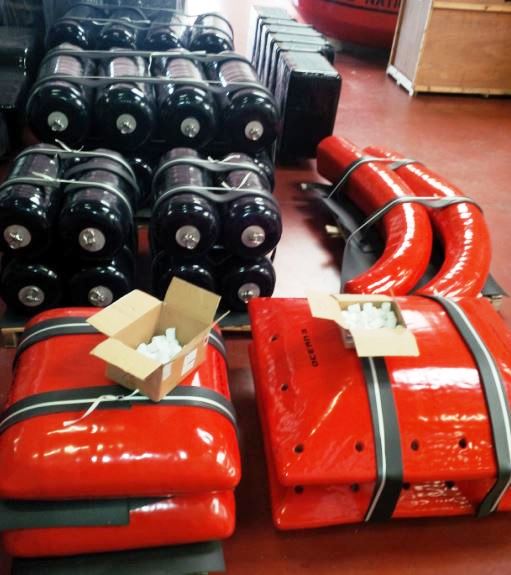 DIFFERENT MEANS OF SHIPPING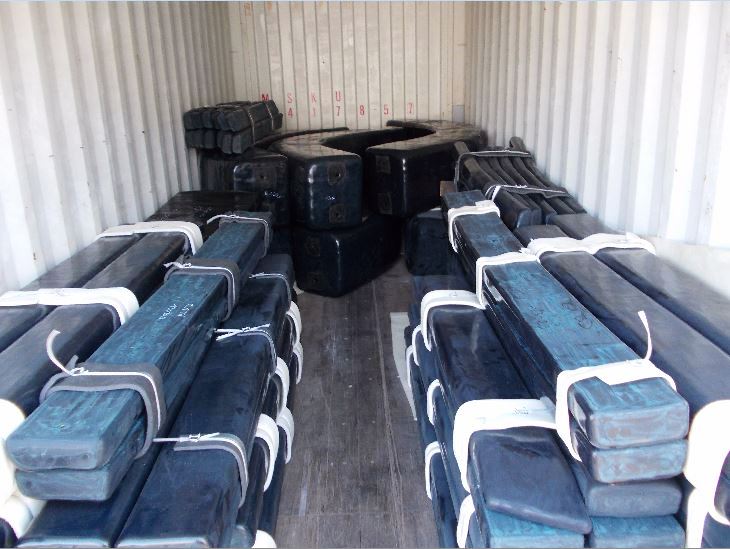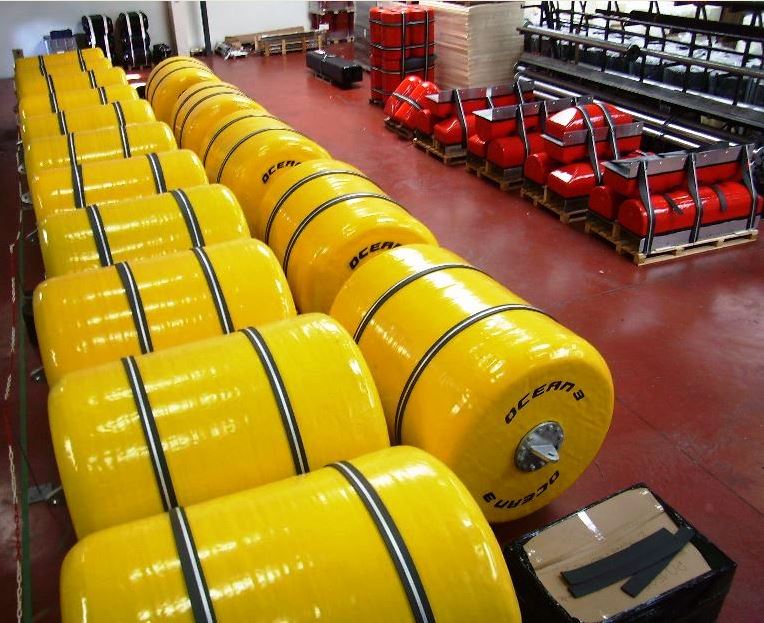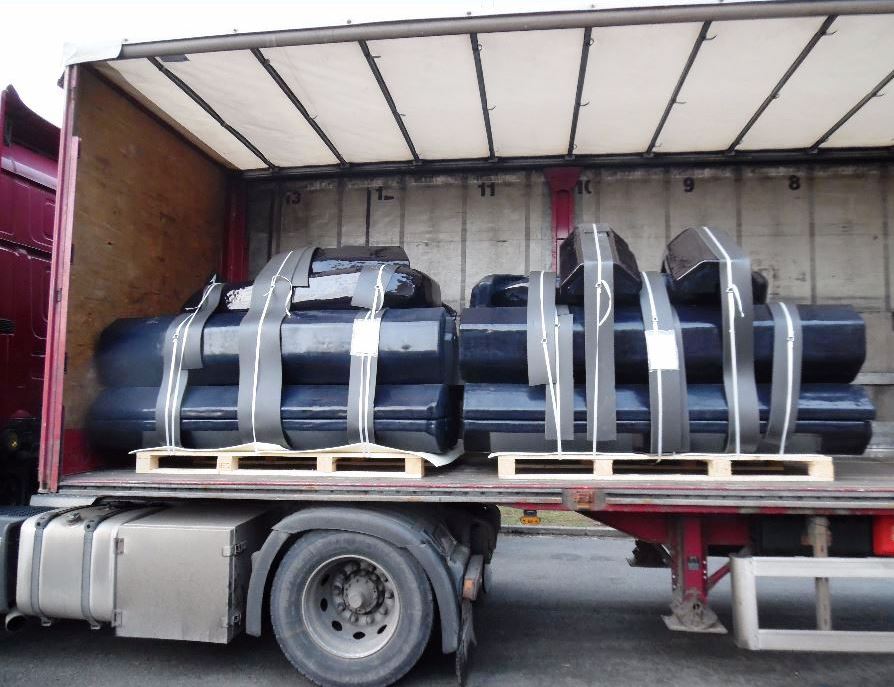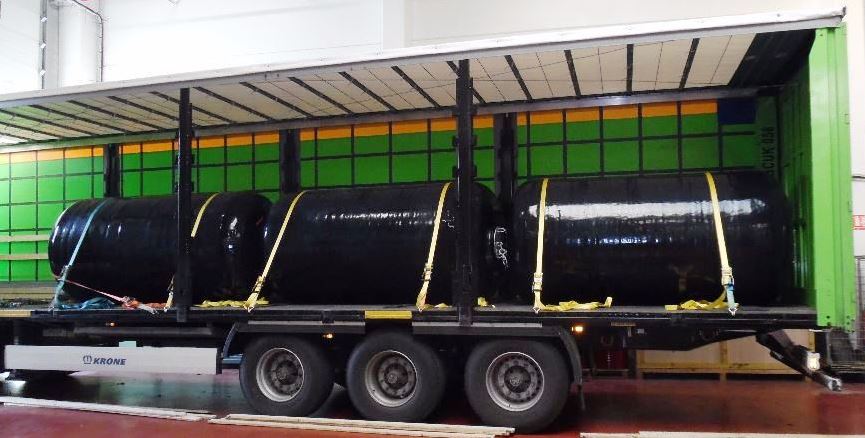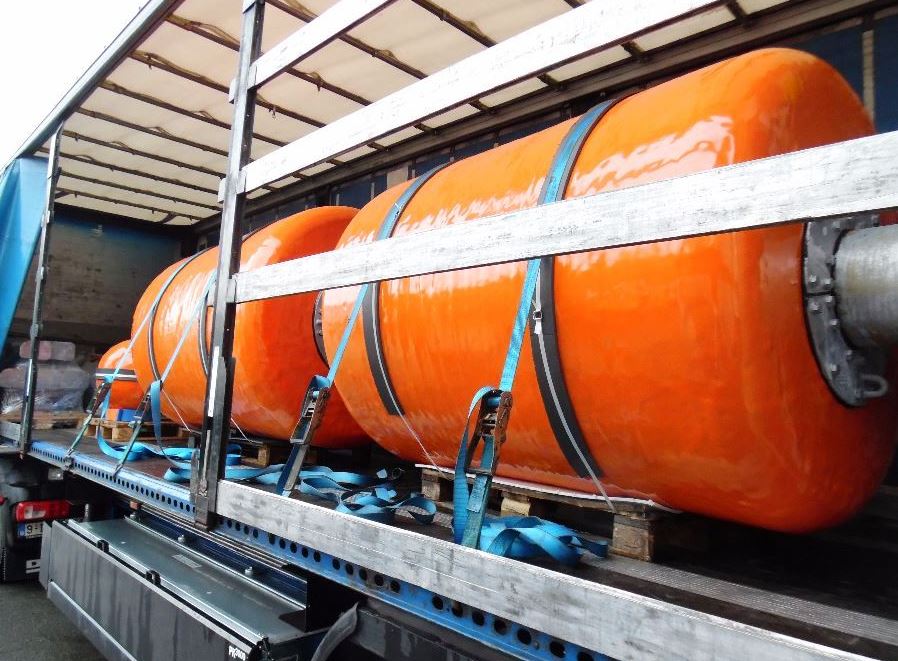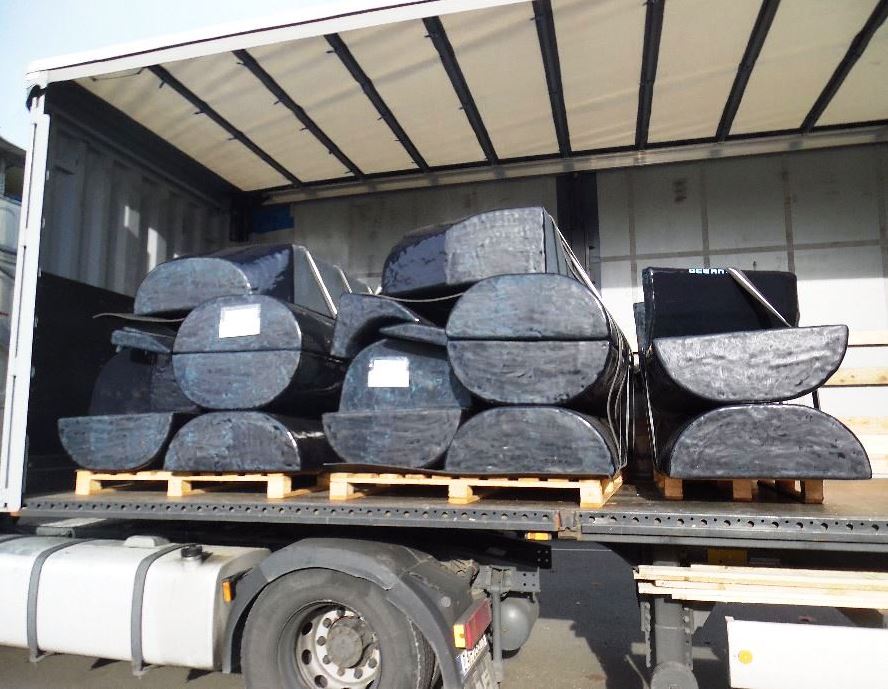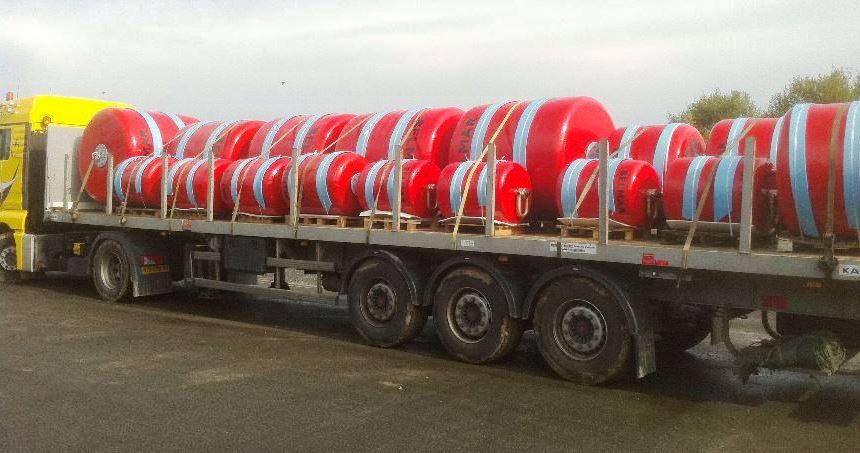 VIII - PRODUCTS INSTALLATION
FITTING ON SITE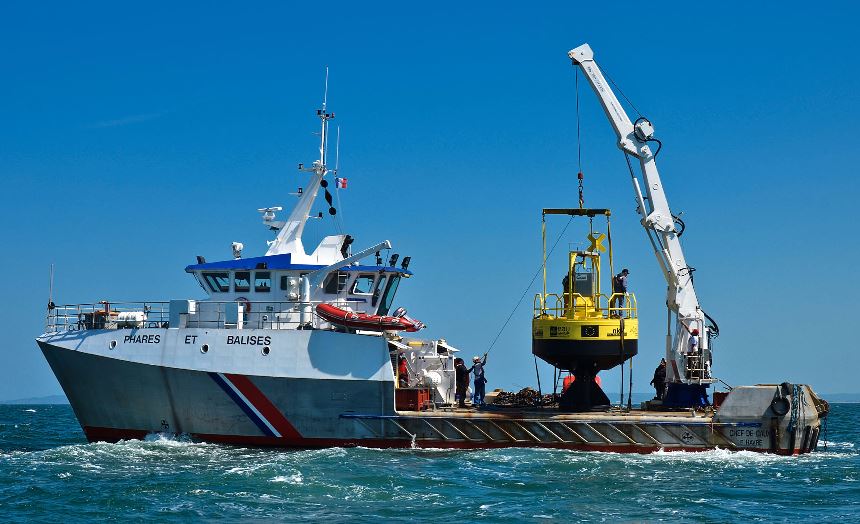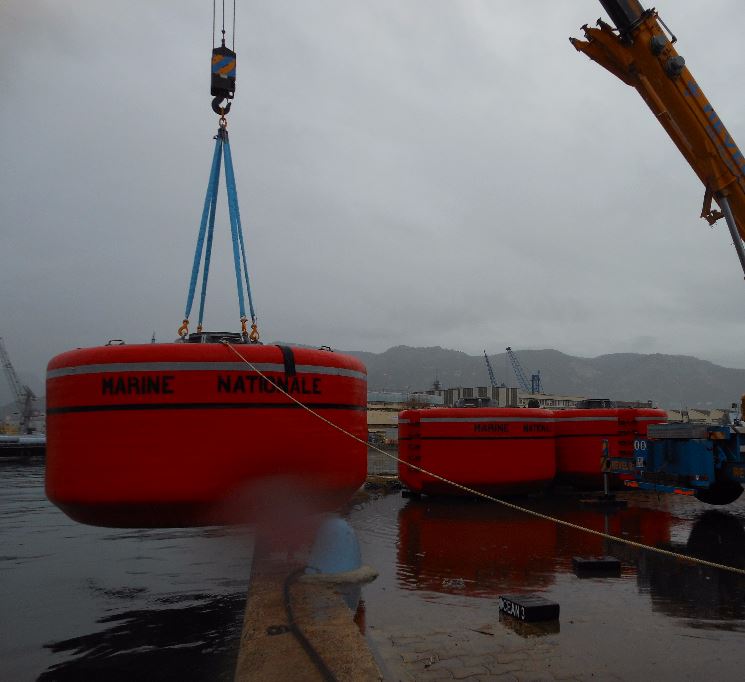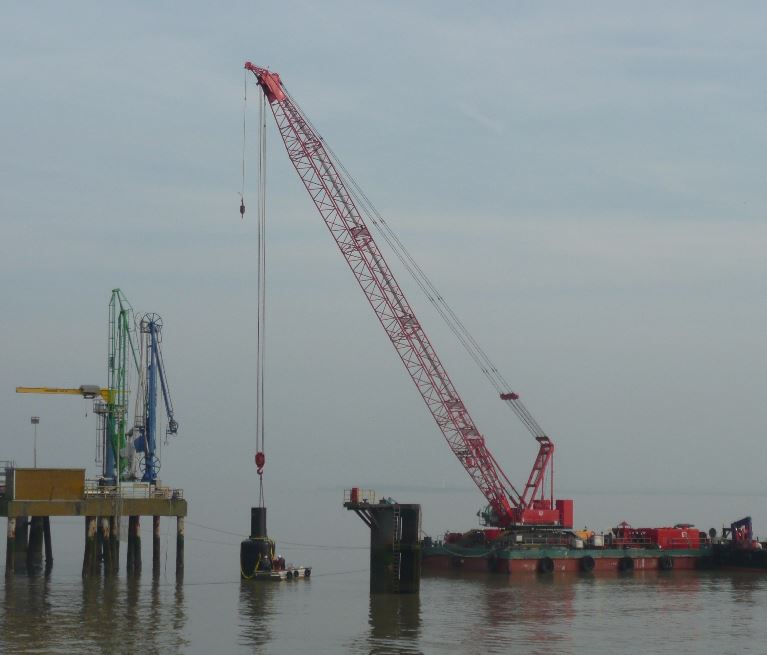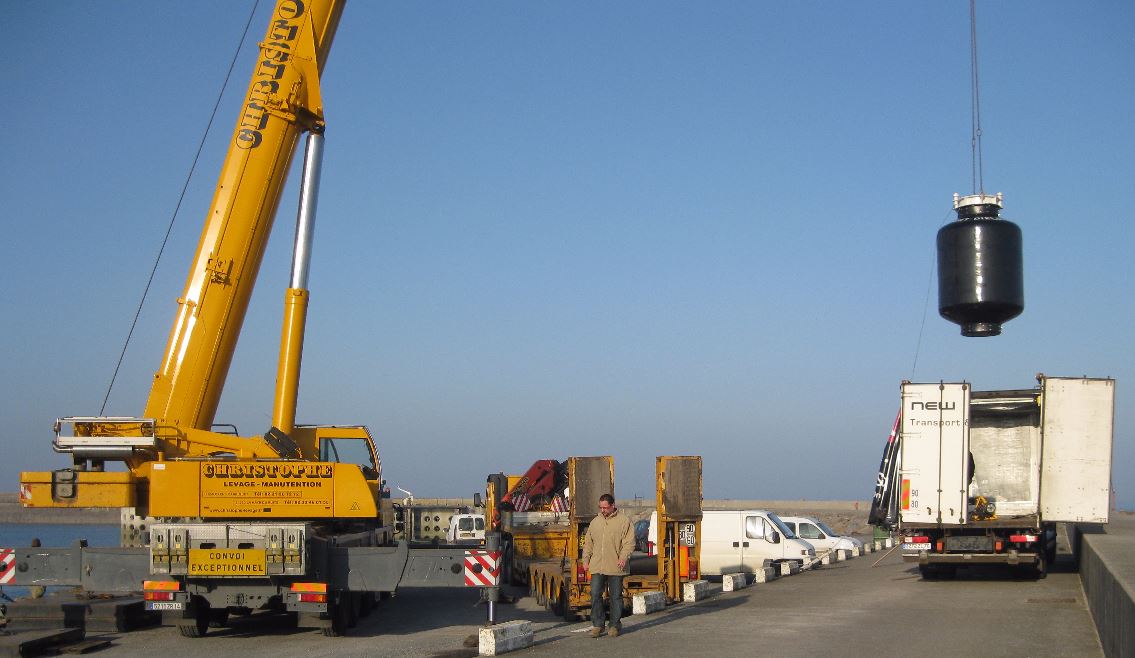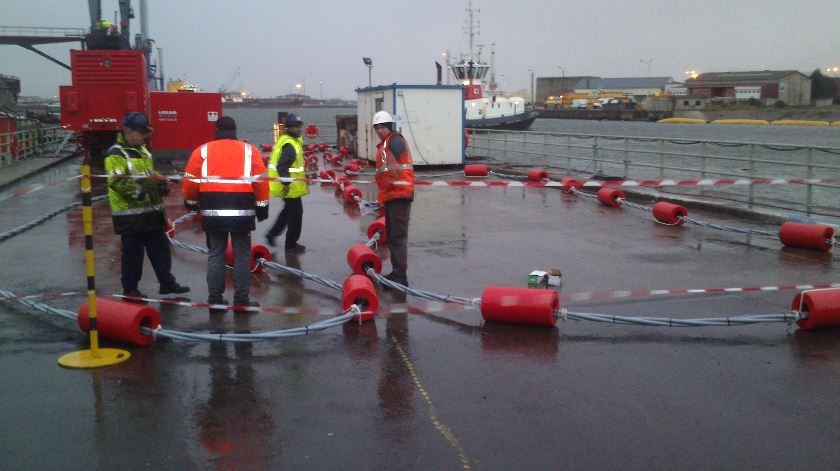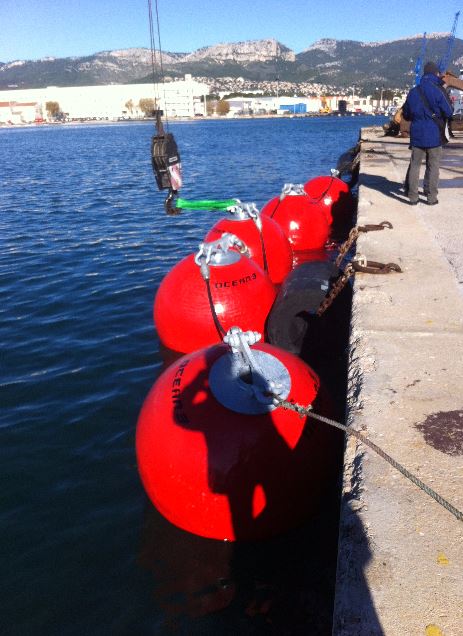 WORKBOAT EQUIPMENTS